Not long ago, everyone wanted a professional Headshot. A simple, clean, generic headshot against a white background that looks exactly like any other headshot out there. This seemed to be the standard, there was less diversity and us photographers would make good money from producing cookie-cutter corporate portraits for companies.
Role forward few years and things have moved on: companies and individuals are now looking to stand out, be personal and show a unique human face. This evolution is definitely an improvement and represents a larger evolution in the workplace and our expectation to fulfil our talents at work.
For example, we recently spent a day working with a large multinational healthcare brand. Their approach was personality driven and people orientated. They commissioned videos and photography portraying their key staff as unique, approachable individuals in the setting of their workspace while embodying the ethos of the company and strengthening the brand's image.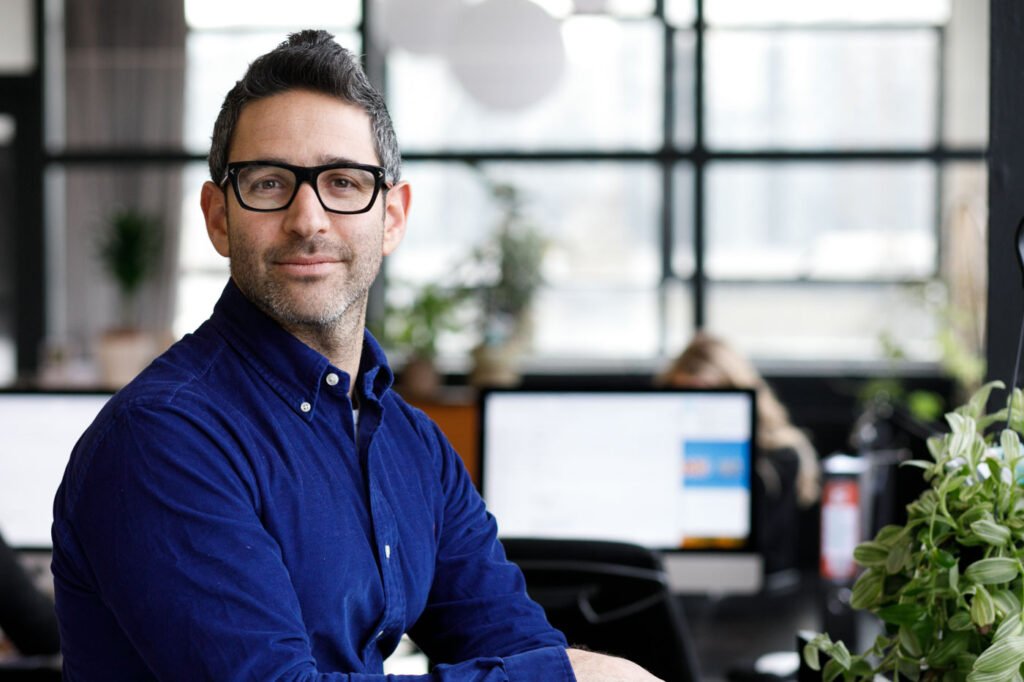 Today's companies don't want to come across as faceless corporations but rather as a team of talented individuals that are easy to relate to. This change is by no means superficial and reflects the internal and social changes of recent years. The big players in many industries are learning from startup culture and reaping rewards in productivity and team morale.
Today's professionals are not looking to be a faceless cog in the corporate machine,  but a self-driven individual that can make a difference. Technology is doing more and more of the mundane tasks we would once spend valuable time on. This creates a higher dependency on creative thinking and a people-oriented approach, to give companies a competitive advantage.  

So, what makes the difference between a corporate headshot and natural looking business profile photos?
Firstly, it's all about the approach.
A standard headshot might be a quick in-out 1-4 minute per person. On the other hand, a good portrait will take longer and allow time to explore a few different options. This gives the sitter time to relax and find their natural selves in front of the camera.
We often get asked "What should I do in the photos?" or get told "I'm not photogenic" and "I always feel stressed in front of a camera". We have plenty of tried and tested tricks to give quick solutions and help get the session started on the right foot. The best portraits always happen when the sitter brings something of their own. It's a very natural process that requires trust and might take a few trials and errors along the way.
Being photographed standing in front of a white background is also limiting and can be a bit intimidating. That's not to say it's not possible to get natural shots in front of a background, but it is easier if you have something to do and are in a familiar environment. You can do anything that feels natural: Sit on a chair or stool. Lean forward. Lean back…It really doesn't matter, so long as it makes you feel more at ease. It might feel much more natural to be sitting next to a table or use the breakout area in your office. The resulting images can give an impression of you in your work environment rather than an isolated image against a photographic background.
Taking corporate portraits with natural light, where possible, is very appealing and give a natural look to the images. We can blur out the background and focus the attention on the person while showing the environment behind them. Where natural light is not adequate we try to get a mixture of both natural and enhanced lighting to ensure the portrait is flattering while not looking overly lit.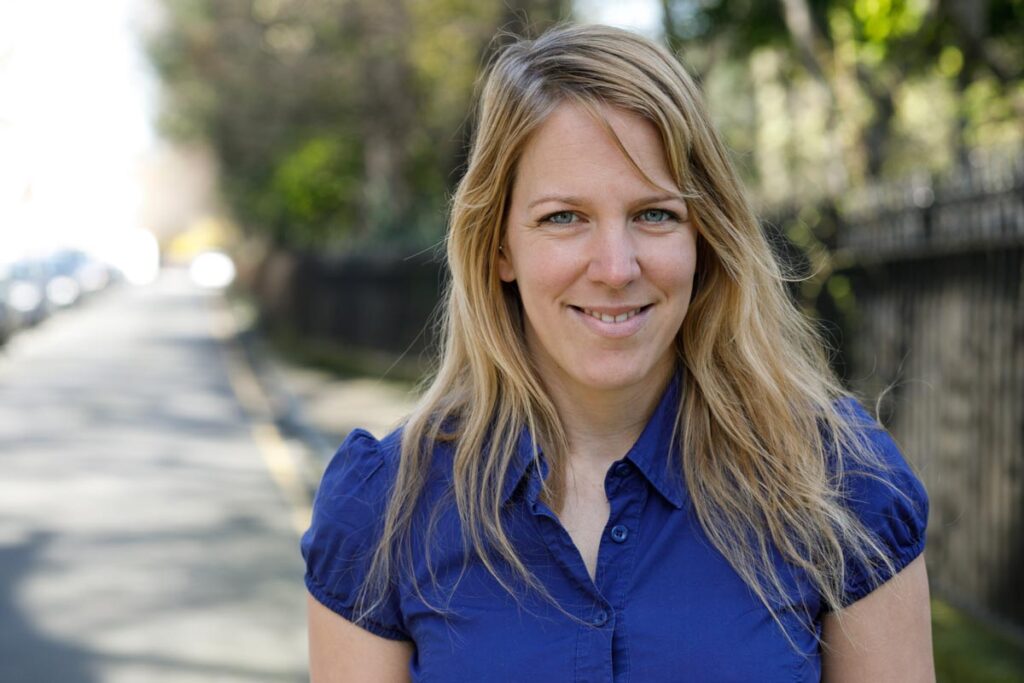 Shooting outdoor business portraits
We often take photos near our to our client's offices. You'll know if there are regular spots your team go out too for lunch or as break-out areas for small meetings. These often make great spots for portraits and we'll often scout them out with clients to help find the right spots and angles.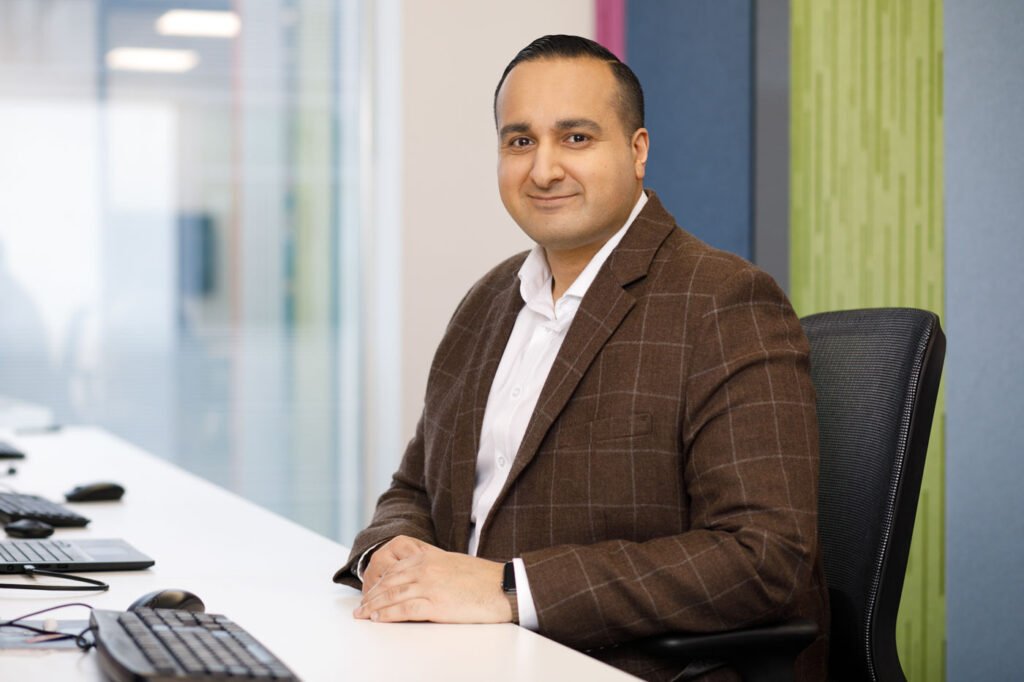 Get involved in your portrait photography.

Many of us have had a bad experience of being photographed. A photographer came to work, took our photo and two weeks later we received a dull, unflattering portrait which would be our corporate portrait for years to come...
This comes as no surprise as it's not always easy sitting in front of a lens, especially at work. It can make you feel exposed and awkward and detract from what you really want, which is to come across as the best version of yourself.
Our approach has always been to share the process with our clients. We find that stopping to show the photos during the session helps put sitters at ease. They're usually pleasantly surprised with the results and the way they look with a bit of good lighting. In addition, it involves them in the process which in turn helps us to figure out what works well for them. Occasionally someone is not happy with what they're seeing, it's only natural as each individual is different. We'd rather address any issues there and then and make changes to get them the photos they like. This way we always end the session with the sitter knowing they found photos they've approved and are happy with.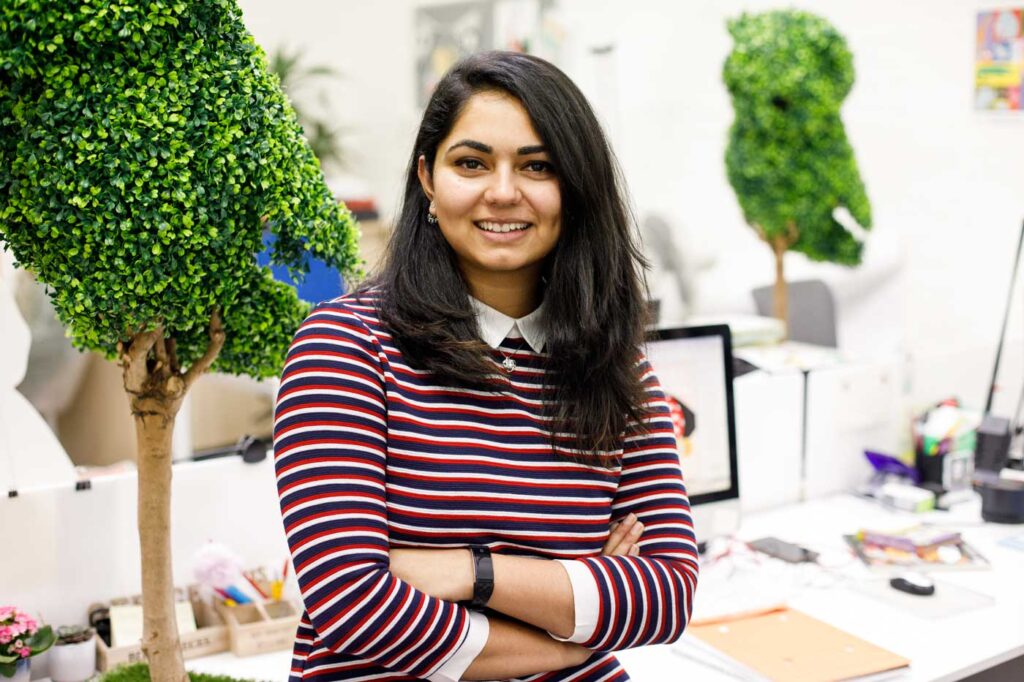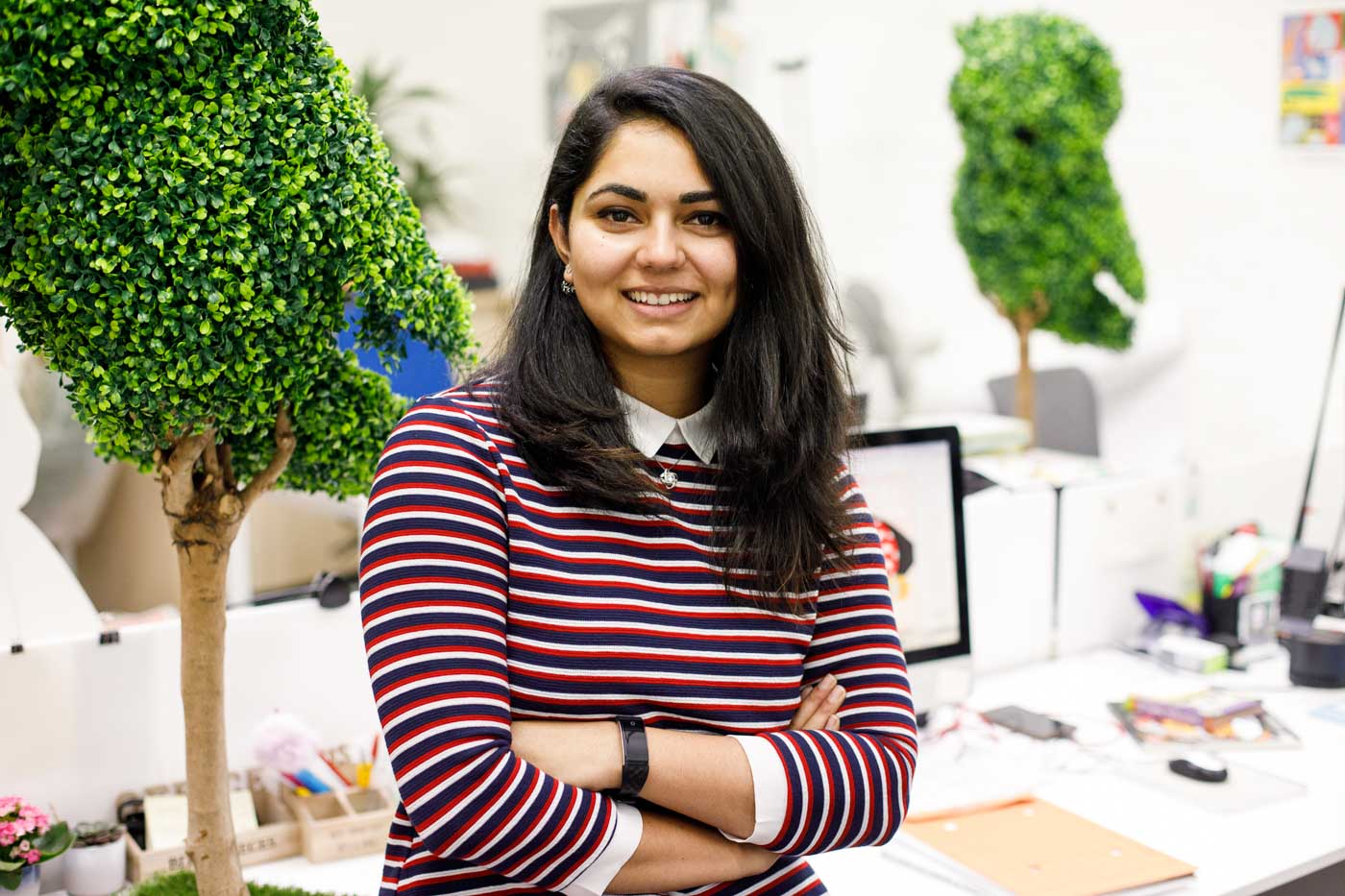 To sum it up, today's corporate portraits can have a lot more character than the traditional cookie cutter headshot against a white background. There are several tips and tricks that help capture personality in a photograph, but the best photos come out when a bit more time is spent, and both the photographer and the sitter are collaborating. When commissioning your companies' portraits consider the different approaches and what kind of images suite your culture and ethos.