*Featured image by PR4Photos, a Cornwall based commercial and corporate photographer.
Finding a great photographer can be an absolute game-changer. Whether you're booking a corporate portrait or looking for a wedding photographer for your big day, the right photographer will capture those special moments perfectly for you to look back on in years to come.
Maybe you're looking for a commercial or product photographer for your brand's website and advertising. Choosing the best photographer for your photoshoot will make a massive difference to the quality of your photos and their impact on your customers.
But finding the perfect photographer is no easy feat.
Years ago, before the internet (remember that?!), if you were looking for a professional photographer, you'd be limited to very local photographers. You'd get recommendations from friends and scour photographer directories, trying to find some different options. In short, you had a pretty limited choice.
Nowadays, you've got so many choices that it's difficult to know where to start. The number of options you've got can be dizzying, and it's easy to get a bit overwhelmed.
Luckily, you're in the right place.
In this guide, we've put together the best places to find photographers online and taken a closer look at the pros and cons of the different platforms. We've also included some tips and tricks on narrowing your search and finding photography services that match your criteria. By the end of this, you'll be able to find the best photographers as quickly as you can say "cheese".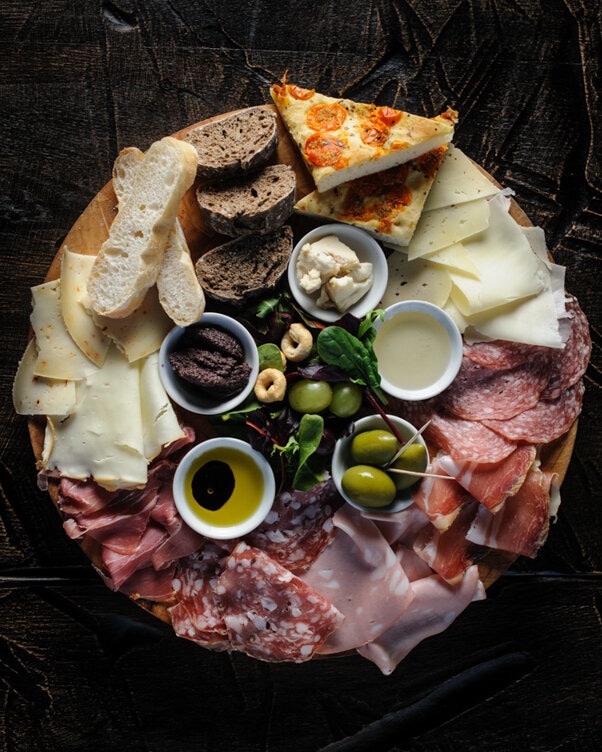 Quick links to local photographers
We're including a few quick links to professional photographers in popular UK locations. You can narrow down to specific photography types on each page.
Places to search for professional photographers
Before we get stuck into the different platforms, it's important to note that this list isn't every single platform out there (that would be absolutely massive). Instead, we've put together the best and easiest places to find photographers.
Let's get stuck in.
Finding photographers on Google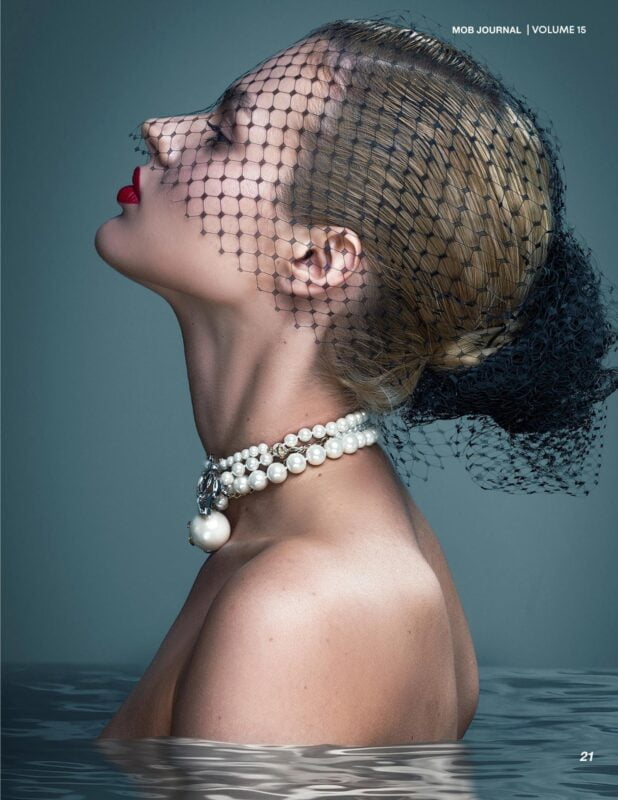 Let's kick things off with Google because, let's face it, it's where we all start anything. The almighty ruler of search engines has a record of almost every professional photographer with a website. So it's no surprise that Google is a good starting if you're looking for a professional photographer. It's a simple, straightforward way to get started.
Pros:
It gives you a wide range of photographers both locally, nationally and globally
Google reviews are a great way to get an idea of how good and reliable a photographer is
You can easily compare different options by opening search results in different tabs
Cons: 
There's way too much choice, and it can get a bit overwhelming
Results are based on keywords and optimisation rather than reputation
It can take ages to sift through loads of pages and find the photographer you're looking for
Search results are not visual
Search results do not show location, types of photography or prices.
Search tip: Keywords are your secret weapon here. Professional photographers will optimise their websites for certain keywords, so get specific with your searches. Looking for a photographer in a certain place – search "photographer in [location]". The more specific you are, the better the results.
Searching for photographers on Instagram – Good for inspiration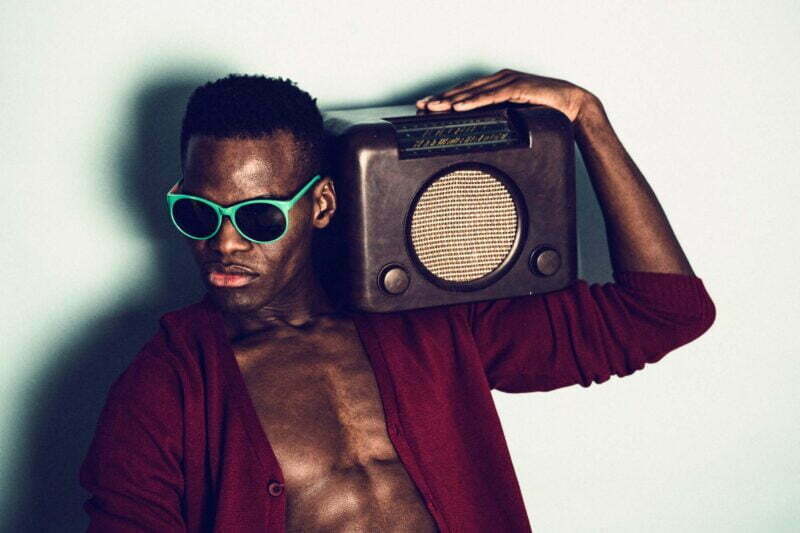 Next up is Instagram, everyone's favourite photo-based social media platform (for now). IG is a quality resource if you're looking for a photographer, as you get the chance to see loads of examples of their work. It's easy to use and a great way to look at a photographer's latest work.
Pros: 
Instagram is massively visual, so you can see sample images straight away.
You can DM (direct message) photographers and ask them any questions you have
IG feeds are a great source of inspiration if you're planning an event
Cons:
IG doesn't have a reviews feature, so you can't get an idea of how reliable and good they are
The platform prioritises popularity over quality, so fantastic, but less social media savvy photographers get overlooked
There's very rarely pricing info on IG profiles, so you'll need to go digging for it
Search tip: Just like Google, to become an IG search pro, you need to speak its language, i.e. hashtags. Most photographers on IG will tag their posts with their photography style and location. Use that to your advantage and try searching for things like #eventphotography[location] or #portraitphotographer[location].
Looking for photographers on Facebook – Not just for your Nan's Farmville requests
We know, we know, nobody cool uses Facebook anymore. But bear with us. Facebook is still the most used social media platform in the world. While most of it is people sharing pet videos and questionable political views, it's got its uses. One of those uses is finding local photographers. Facebook can be a great way to connect with a local photographer or get recommendations from communities.
Pros:
You can get community recommendations and contact photographers directly
Facebook has an in-built review system
You can see recent events that photographers attended and future events like wedding fairs.
Cons:
Facebook is on the decline for professionals, so you might be missing talented photographers who use other platforms
Like Google, you can spend a lot of time sifting through groups and profiles
Some profiles and posts are hidden due to privacy settings
Recommendations on groups will sometimes come from friends of the photographer
Search tip: Don't be too quick to dismiss the local community on Facebook, as it can be a goldmine for great recommendations. It can also be a good tool for getting personal recommendations when you're researching photographers you've found on other platforms.
Hitched – Wonderful for finding wedding photographers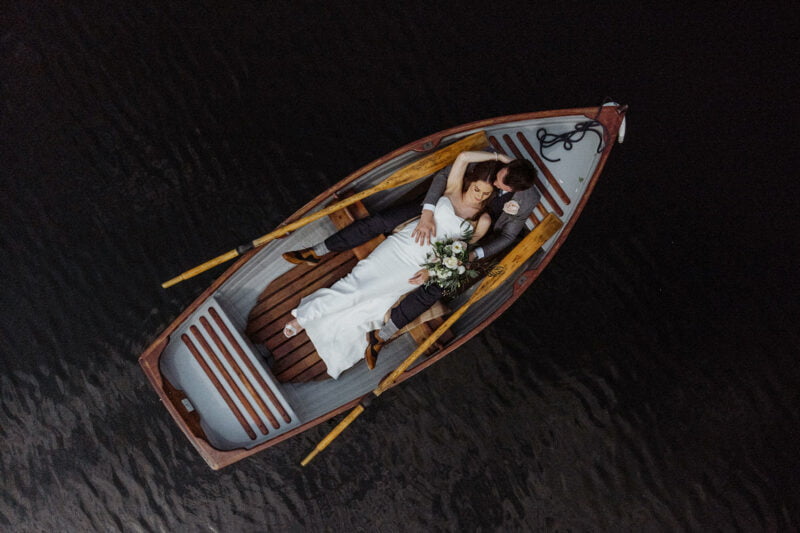 Let's switch things up a bit and head over to Hitched. Hitched is a directory website that's specifically designed to help you plan your wedding. It's a fantastic place to find anything you want for your wedding, from venues and jewellery to, you guessed it, wedding photographers. It's an easy platform to use and one of the most popular wedding planning websites globally.
Pros: 
Highly specific to wedding photographers
Has an in-built review feature from previous clients
Allows for easy comparison for photographers and price
You can contact the photographers directly
Cons:
Only relevant for wedding photographers
Some photographers listed charge a premium for their specialised services
Lack of variety of photography styles
Search tip: Two tips for the price of one here. Tip #1: If you're not planning a wedding, use other platforms. Tip #2: make the most of their search and filtering tool. Narrow down your search by photography style, price range and location.
Association of Photographers (AOP) – The definition of professional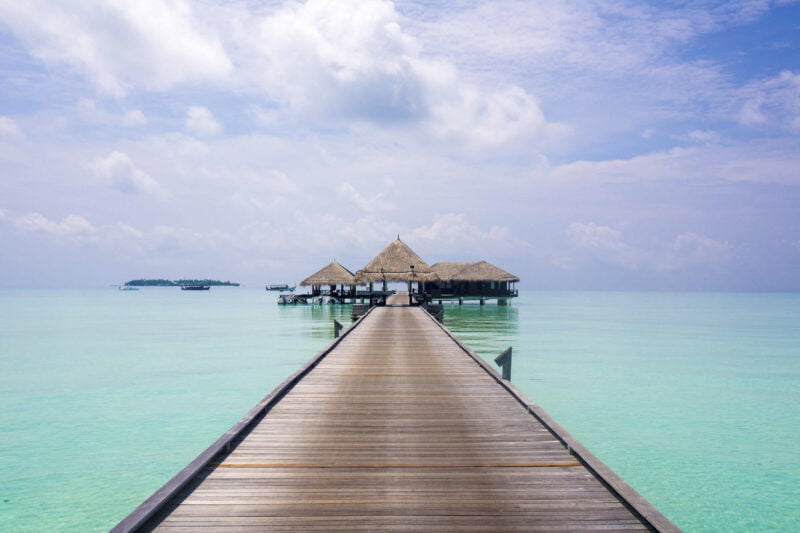 Next, let's talk about the Association of Photographers (AOP). It's a directory filled with vetted professional photographers. You can search through the directory with a range of filters, including specialism, awards, location and more. Members pay a yearly fee for their listing, and there are hundreds of photographers listed.
Pros:
Their verification process ensures that all the photographers on the platform experienced professionals
Wide range of photography styles and specialisms
Listings are well organised into categories and sub-categories
Cons:
The navigation is a bit jargony if you're not familiar with photography terms
It only features AOP members and most photographers in the UK are not members
Photographer profiles have a limited number of sample photos
Photographers tend to showcase their most artistic work and often don't showcase commercial photography in their AOP galleries.
Search tip: If you're planning on using the AOP site, try to narrow down the type of photographer you're looking for so that you can search directly for that style. If you're unsure of what a certain photography specialism is, do a quick Google and see if it suits your needs.
Bark – Lets photographers send you quotes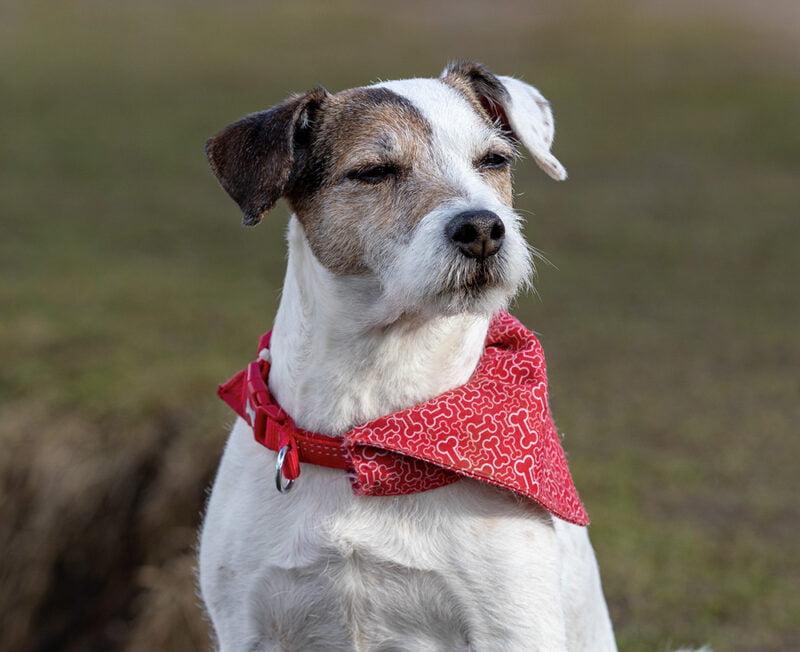 Now, let's consider Bark, the platform that allows you to sit back and let the professionals send you quotes. Instead of spending time choosing a photographer, you fill out a quick form, and photographers pitch their services to you. The form lets you choose the type of photographer you need, the format you need the photos in and the date that you need a photographer.
Pros:
Saves time by allowing photographers to come to you
Has a built-in review system to help you decide
Wide range of photographers in different locations
Cons:
You have no control over the photographers who respond to your request
Many good photographers won't bother trying to get jobs through Bark as they have to pay for leads, and the clients haven't even bothered to look at their work.
The Bark model might be less suitable if you have a specific visual taste and want to hand-pick a specific photographer for your photoshoot.
Search tip: If you choose to use Bark, make sure you're specific with your requests. This can be tricky as the form is fairly limited, but it is possible. The more detailed you are, the better the responses should be. It's also worth using the platform as early as possible so you can get a wider range of quotes.
Photographerforhire.co.uk – A visual search engine for UK-based photographers
Next up is yours truly, Photographerforhire.co.uk. We're a UK-based platform built specifically to help people like you find professional photographers that match up with your requirements.
Our platform is designed to give you a more hands-on approach to finding a photographer near you or any location. We also cover filters to search for certain types of photographers, like product photographers or portrait photographers. As you go through the results, you'll be able to view sample photos, price indicators and more information on each photographer's page.
Pros:
Easily view hundreds of professional photographers in one place
Contact photographers directly for better communication and prices
Access a database of high-level photographers
Qualify potential photographers by getting an idea of the price straight away
Cons:
Unlike platforms that match you up with photographers, you'll need to do the search, which can take time
You might not receive as many quotes as you would on other platforms (but you choose who you want to work with)
The platform doesn't currently have testimonials or a review system in place
Search tip: Photographer for Hire makes searching easy and visual. Try to be specific and use the filtering options. When you find a photographer that you'd like to contact, give them clear information about the photoshoot and the result that you want to achieve.
Word of Mouth – The classic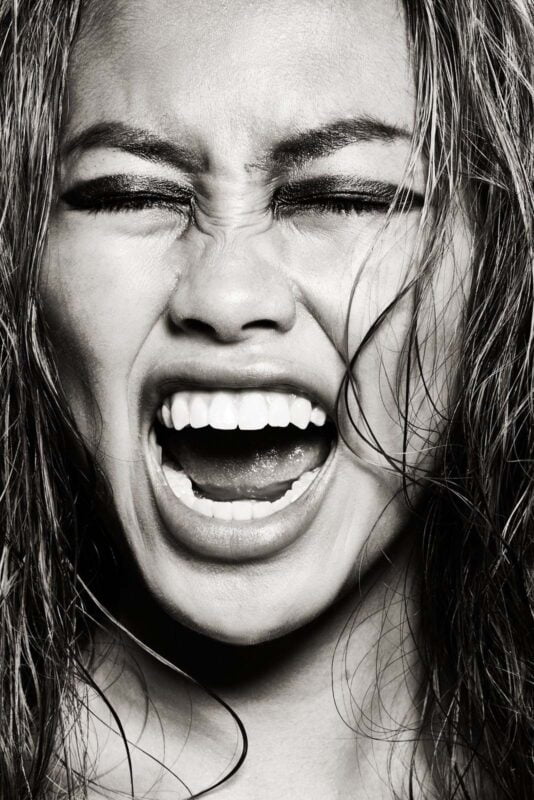 Last but certainly not least, we have good old-fashioned word of mouth. A personal recommendation from someone you trust is great, but you won't always have someone who can recommend the exact photographer you're looking for and has similar taste to you.
Pros:
Get an insight into the photographer's professionalism and work ethics
Speak directly to the photographer
Personal recommendations are usually trustworthy
Cons:
Your choice is limited to the photographers your friends and family have used
Personal recommendations for photographers can be few and far between
You may need to take some recommendations with a pinch of salt
Search tip: You can't do much more than ask friends, family and colleagues for recommendations with this method. But when you do get a recommendation, see if you can see some of their photos. That way, you'll know if they're right for the job right off the bat.
Tips and Tricks for Narrowing Your Search
So there you have it, your complete guide to searching and finding photographers online. There are plenty of options, but hopefully, now you've got a better idea of where to start.
You're probably not alone if you're still feeling a bit lost. Before you start your search, one of the best things to do is to define the type of photographer you're looking for. That way, when you start looking at photographers, you'll be more focused.
Here's a quick and easy-to-follow guide to narrow your search:
Define your needs – Are you looking for a wedding photographer or somebody to take photos of a corporate event? Are you looking for a traditional style, or do you want to go for a more edgy, reportage style? How much are you looking to spend?
Check out their previous work – If you find a photographer that fits the bill, go through all of their sample photos to get a feel for the style. Do they still suit your needs?
Mind your budget – Before you go any further, check to see if they fit your price point. Depending on the platform you're using, you might be able to get a price point straight away. For others, you might need to contact them for a quote.
Read their reviews – If they're still hitting the mark, check out their reviews and testimonials. Be sure to check all their reviews, not just the good ones. Judge how genuine the reviews seem, as reviews (good and bad) may not be real.
And that's a wrap! With these resources at your fingertips, you're well on your way to finding a top photographer to capture your ideas through photography. So go ahead, enjoy your search, get inspired by the world of photography and good luck with your photo shoot.