Like most professionals, you probably only have your corporate portrait taken once every few years. So it's only natural that you'll want to look your best in the photo and ensure you're happy and proud to share in your headshot in emails, CVs, your Linkedin profile and your company's website.
Your business profile, often taken in the form of a corporate headshot, is often the first touch point for new employers, new business colleagues, employees, bosses and clients. What you wear plays a part in giving the right impression and also affects how you feel during the shoot. If you wear an outfit you feel great in, it'll help you feel comfortable, confident and relaxed.
In this post, we've interviewed some of the best corporate portrait photographers and headshot photographers in the UK to ask for their advice on clothing for their shoots. They've shared some great insights based on their experience photographing hundreds (if not thousands) of professionals for Linkedin, CVs, corporate websites and more. We're focusing on what to wear for a corporate portrait in this article. We hope you find it useful.
* Featured image by Leon Britton.
Links to local corporate and headshot photographers
Use  the following links to find local corporate photographers and headshot photographers.
Your professional image and personal brand
With most things photography, there is no absolute wrong or right. For some industries, wearing informal clothes in business portraits makes sense. In most professions, you'll want to look smart and professional. The importance in choosing the right clothes is to enhance your brand and help the viewer complete they story about you in their mind. This is where they subconsciously form an opinion about your as a professional and as a person.
Whatever you choose to wear, make sure that it aligns with both your own personality, and the industry you work in. You want to give the right impression, and also feel comfortable and in your own skin. What do you wear for client meetings? What do you wear for presentations? What positions are you aiming to attain in 2-3 years? Your clothes should look the part and help you feel at ease.
Tips for choosing the right outfit for a corporate photoshoot
Before we dive in deeper and ask our corporate photography experts, we have a couple of simple tips we recommend.
Bring a change of clothes to your corporate portrait session
Why settle for a single outfit when you can try out two or three? We highly recommend trying more than one outfit or combination. A simple example could be with or with a jacket. With a tie or without one. It's obviously simple but often dismissed. Taking a bit of time to try more than one clothing option gives you greater chances of doing a little bit better.
The other positive side effect of trying more than one outfit, is that it can help you relax and get a bit more comfortable in front of the lens. After all, practice makes perfect. By mixing and changing, you give yourself a better chance to find the pose, the angle and the smile that work for you. Take the time and put in the effort. You'll see the positive results when you review the images and choose your favourite headshots and portraits.
Top tips for choosing the right clothes for your corporate headshots and portraits by Katie Mitchell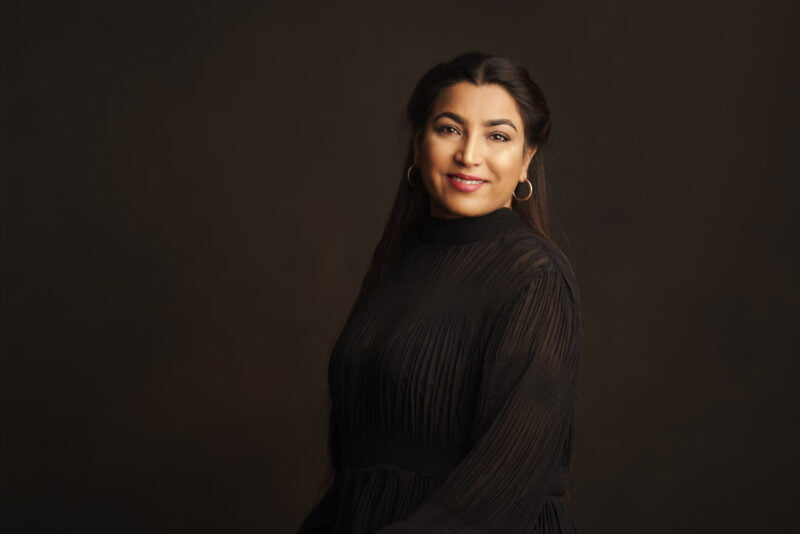 Katie, an experienced portrait and headshot photographer based in Gloucester, recommends the following "When it comes to what to wear for a corporate portrait, there may be expectations over the type of attire you should wear, and a well-fitting suit, shirt or blouse are normally a safe bet. However, if you've got free rein over what to wear and want a little more personality to come through in your photographs, then you should choose an outfit that you love and that you know you look and feel good in. Whatever you choose, a good rule of thumb is to stick to a solid colour and avoid patterns and emblems where possible (unless that's part of your branding)."
Katie make an interesting point of working with a clothes stylist, to help you choose the best clothing for your corporate portrait session "...if you're really keen on making the most of your photographs, and haven't done so already, I highly recommend speaking to a stylist who can advise you on the colours and styles of clothing that suit you best. It can make such a difference to your confidence, knowing you look and feel great before you even step in front of the camera.
Psst. Don't forget to iron your outfit beforehand; it may even be a sensible idea to bring it on a hanger to avoid any mishaps en route!"
Choosing clothes colours for corporate headshots and portraits
We've spoken with Leon Britton, one of Liverpool's best professional photographers and he's shared some excellent advice for looking your best in corporate portraits and choosing the right clothes. Leon makes some really interesting points about colours of clothes "bright, bold colours can be distracting and draw attention away from your face." He recommends "monochromatic look or soft, muted tones are best for headshots since the goal is for your face to stand out." and also suggests to "avoid clothing with busy patterns or logos, as these can also take away from the main focus."
Leon's written a detailed article about choosing colours for your headshots, read his full article here.
Kit McNee's tips for looking your best in headshots and portraits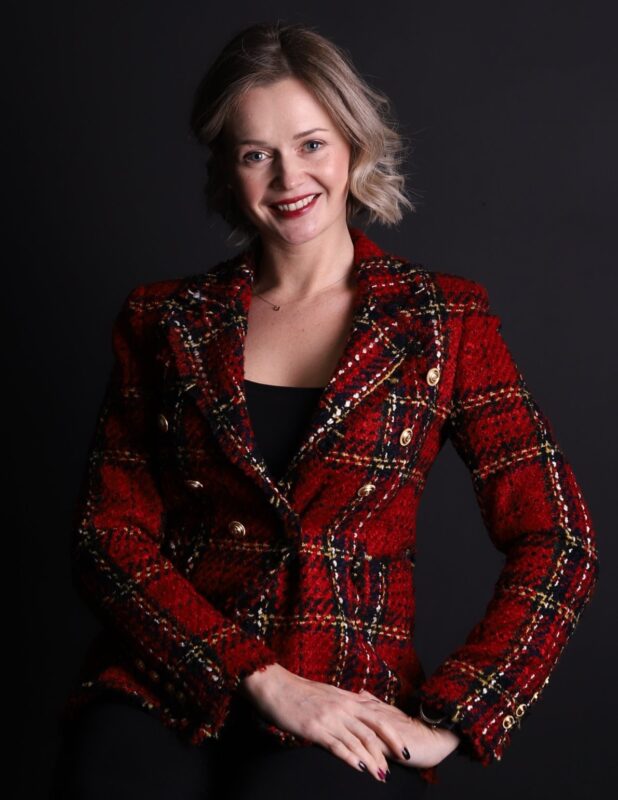 Kit McNee, who's the owner of Studio K and a leading Glasgow based headshot and event photographer recommends "The key to getting excellent headshots is to enhance your look. I always advise my client to bring 3 outfit changes, find inspiration on Pinterest, or do something different with their look, for example a new haircut or outfit."
She also ads some tips for feeling at ease and free in during the shoot "Confidence is everything! Fake it until you make it. Keep smiling until you find your groove. I always play music for my client during the photoshoot and they start to loosen up and feel more comfortable. This is when I know I've done my job! 🙂 I always say to my client you get back what you put into your photoshoot. After all, you're investing in yourself…"
We love the simple but ever-important reminder from Kit "Show your personality
And most importantly, have fun!"
Tips for headshot session success by Stephen Darius
Stephen is the owner of  53 North. The Wakefield based pro photographer gave us some excellent tips on how he achieves top headshots portraits for his clients. Here's his advice:
Think about what you are wearing ahead of time. Solid colours look great for headshots.
Keep patterns on clothing simple & avoid large logos.
Bring a change of clothes to your headshot shoot for a different look. Perhaps one smart or formal & one casual look?
Don't forget accessories – a scarf, piece of jewellery, tie or jacket can instantly transform an outfit.
Make sure that all clothes are ironed & crease-free!
Bring a hairbrush with you. You may want to have some powder & lipstick so that you can retouch your make-up if needed.
To avoid redness don't shave immediately before your shoot. Allow time for any irritation to disappear before you are photographed.
Most importantly Stephen adds "Relax & enjoy yourself! It's not as scary as you think, I promise!"
Stephen has shares "If your wardrobe is looking a little tired or unvaried you can always go shopping a few days before your session, leave the tags in, wear them and return the items after. 😉 (Please check the returns policy before doing this!)".
Lee Christiansen's tips for looking your sharpest in your corporate headshot
Lee, who has is own photo studio, is a highly experienced corporate portrait photographer based in London. He's even been chosen as Linkedin's headshot photographer of choice! He's shared some pearls of wisdom to help perfect your look for the portrait session.
"Bring more than one tie. Can you do a Windsor knot? (They look better on camera and not every photographer knows how to do them). Maybe you have a friend who knows how and you can have it prepared and just slip it on and off?
Clothes that are lint-free are a joy to work with - particularly if they're dark. A good photographer will have a lint-roller to remove "dust," (that's what we call dandruff), but just in case…
Bring your clothes on hangers. Have them pressed, ironed etc. I have a steamer and irons available, but not all photographers do. I even had one client who had stiffeners he put behind his collars."
Conclusion: Choose the right clothes for your corporate headshot session
If there's one bit of advice that's been echoed by all photographers, it's that your clothes should complement you and not the other way around. Your face needs to be the centre of attention in the photos and your clothes should be flattering without taking the viewer's attention away from you. Remember to take your time during the session, practice makes perfect.
We hope you've found this article useful and that you'll enjoy your corporate headshot session. You'll find some of the best headshot photographers and corporate photographers in the UK on our pages. Good luck with your photoshoot.